Growing healthcare challenges, from the aging global population to the rise in chronic diseases, limit the capabilities of healthcare institutions and service providers to deliver quality healthcare services.
These challenges led healthcare providers to begin excitedly thinking about options for applying IoT to the healthcare sector and using it to expand the quality and availability of health services.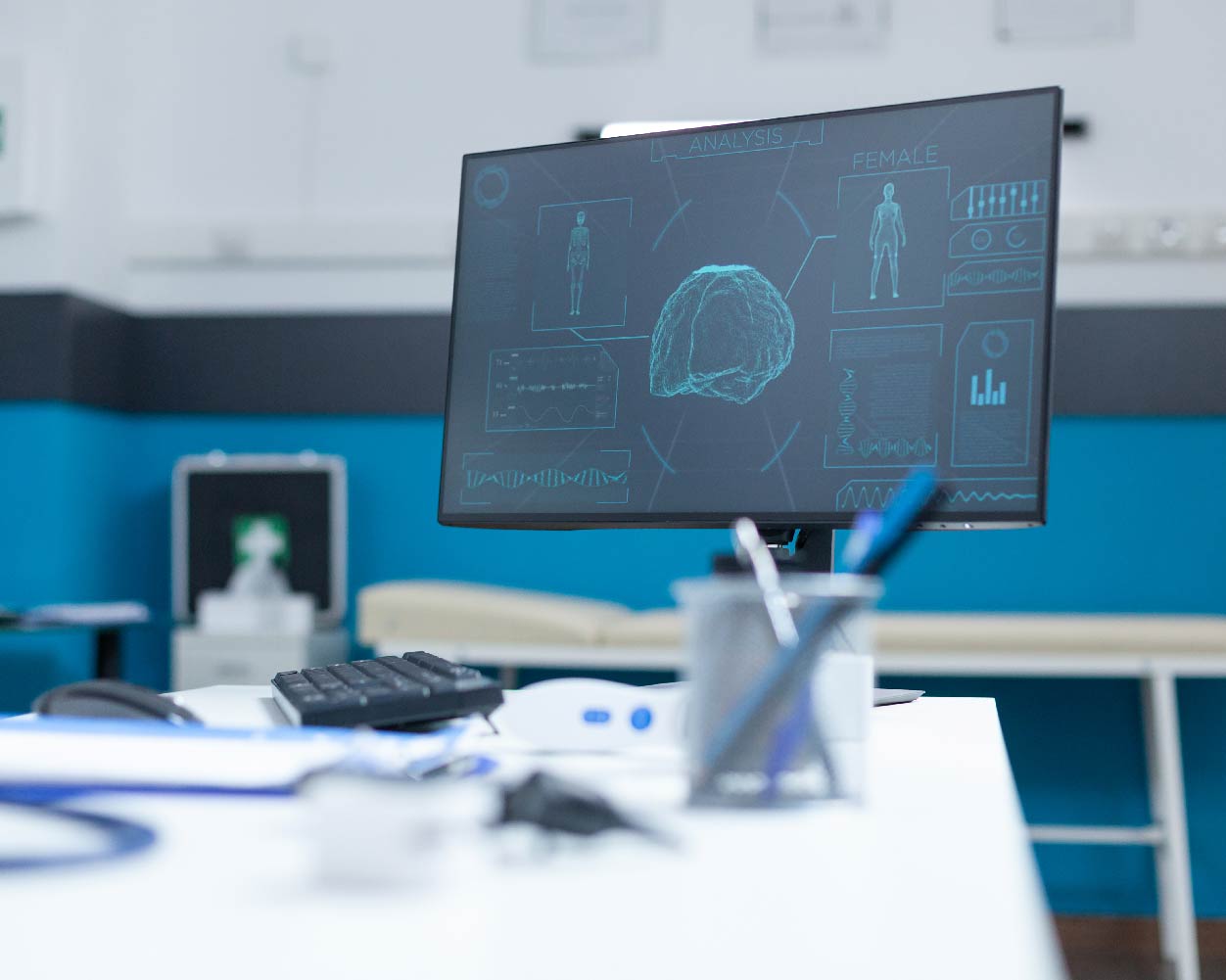 Amatis medical IoT platform with its set of benefits such as providing a more mature and effective solution to collect patient data, and tracking the daily activities of patients meet the requirements such as:
Advanced health system focused on modern healthcare delivery system design
Clinical information data set to provide decision support
·A well-structured ongoing collaboration platform for a multidisciplinary team.
In the Amatis ecosystem, the Internet of Things provides means of communication, sensing, and human-computer interaction technologies targeted at diagnosis, and monitoring patients without disturbing the quality of lifestyle. IoT wearables are being utilized to monitor the health condition of chronic patients, take readings, observe patterns, and send notifications. This data can be used for diagnosis, improve treatment, and enhance health services.
Data from the Internet of Things platform promise smarter decision models to go beyond traditional reporting and analytics for the healthcare industry. Amtatis' end-to-end solution provides active engagement of patients, hospitals, and doctors. ‍
The rise of data in healthcare led AI to be increasingly applied within the field. Several types of AI are already being employed by healthcare stakeholders. Expert systems, the dominant technology in the 1980s, require human experts to construct a series of rules in a particular domain of expertise. However, when the number of rules is large and the rules begin to conflict with each other, they tend to break down. Moreover, changing the rules can be difficult and time-consuming if the knowledge domain changes. They are slowly being replaced in healthcare by approaches based on machine learning algorithms.
Tech companies and research labs put immense effort to develop an AI approach to diagnose a disease with equal or greater accuracy than human clinicians. AI-based diagnoses are sometimes challenging to embed in clinical workflows. Such integration issues might be a barrier to the broad implementation of AI.
Amatis provides an approach to breaking those barriers by integrating IoT & AI on a single platform. The system communicates an ECG Recorder, a wearable medical device that registers heart rhythm to fetch the electrocardiogram (ECG). State-of-the-art AI algorithms detect heartbeats and classify them to provide decision support to cardiologists. Powered by a web-based portal, the system allows long-distance patient and clinician contact, advice, and collaboration.
The Internet of Things & AI in healthcare promise a better future. With enhanced data regarding patients the chance of diagnosing and curing diseases are higher than ever. AI systems will not replace doctors and clinicians, but rather will augment their efforts to care for patients. Amatis will always be committed to provide smart decision support systems for healthcare professionals.